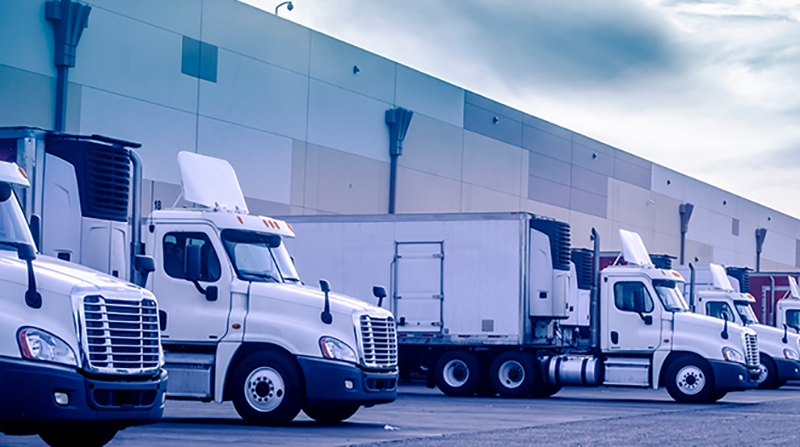 Introducing Yourway Transportation Inc. – Your Trusted Partner for Reliable Cold Storage Solutions
When it comes to preserving the freshness and quality of your perishable goods, Yourway Transportation Inc. is the industry leader in providing top-notch cold storage services. Our state-of-the-art facilities and specialized expertise in handling both fresh and frozen products set us apart as your trusted partner for all your temperature-controlled storage needs. Choose Yourway Transportation Inc. and experience the highest standards of quality and reliability.
Here are three compelling reasons why Yourway Transportation Inc. is the ultimate choice for your cold storage requirements:
Precision Temperature Control: We understand that maintaining the optimal temperature is critical for the preservation of your perishable goods. Yourway Transportation Inc. employs cutting-edge refrigeration systems and advanced temperature monitoring technology to ensure precise temperature control in our cold storage facilities. From fresh produce and dairy products to frozen meats and seafood, we create the perfect environment to safeguard the quality and integrity of your perishables.
Comprehensive Cold Chain Solutions: At Yourway Transportation Inc., we offer more than just cold storage. Our comprehensive cold chain solutions encompass every aspect of your temperature-sensitive supply chain. From transportation and warehousing to inventory management and order fulfillment, we provide end-to-end services that streamline your operations and guarantee the freshness of your products. With our expertise, you can rest assured that your goods will be handled with the utmost care and attention to detail.
Stringent Quality Assurance: Quality is at the core of everything we do. Yourway Transportation Inc. adheres to stringent quality assurance protocols to ensure the highest standards of food safety and compliance. Our facilities are meticulously maintained and regularly audited to meet industry regulations and certifications. We take pride in providing a safe and secure environment for your perishable goods, giving you peace of mind and maintaining the trust of your customers.
Yourway Transportation Inc. is your go-to partner for reliable and comprehensive cold storage solutions. With our precision temperature control, comprehensive cold chain services, and unwavering commitment to quality assurance, we ensure the freshness and integrity of your perishable goods from start to finish.
Contact Yourway Transportation Inc. today and discover how our cold storage services can enhance your supply chain. Let us be your trusted ally in preserving the quality and value of your temperature-sensitive products. Together, we'll raise the bar for excellence in cold storage and deliver unmatched satisfaction to your customers.